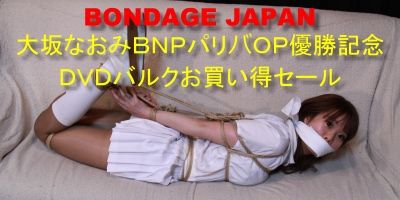 You can buy your favorite 10 DVDs ( only ID is DCCP ) for 5,400 JPY( + postage by EMS ).
There are target securities on the following URL.
But sorry we limit the following countries. Because we know that in other countries postal circumstances are not good.
- Australia
- Belgium
- Canada
- Denmark
- Germany
- Singapore
- Taiwan
- U.K.
- U.S.A.
Please mail to me writing the next items.
- MAILADDRESS : reijohshashinkan*gmail.com ( Please change * to @ )
- TITLE : NAOMI OSAKA - DVD Bulk Special Sale
- ITEMS :
-1- NAME : Your Name
-2- ADDRESS : Your Address, City(State), Country, Postal Code,
-3- TELEPHONE : Your Telephone Number
-4- DVD-ID : IDs you would like to buy. ex. DCCP-001, DCCP-009/010/011
When we get your order mail, we will reply total amount money and the mothod for receive by PayPal.
You must send money by PayPal before Mar.30.2018.
We will send bulks of the DVDs that you ordered, when we get the information from PayPal for your sending money.
Best Regards